Software overview
Finance is complex and there are many use cases, from giving weekly allowance to a child and selling goods in a store to managing multi-billion dollar retirement funds and hectic day trading. So we end up with many different application solutions for the various use cases. Bitcoin being a global currency adds another layer of complexity as the software may need to be adapted to different languages, cultures and legal frameworks. When designing, it's a good idea to have a feel for this landscape and know where your product fits. Here is an overview of several common and specialized categories.
Command-line interfaces (CLI) #
Primarily used by developers, command-line interfaces typically offer the most feature-rich options to interact with blockchains. They can be thought of as general-purpose tool boxes, so they require certain technical knowledge and are not optimized for specific use cases. New features are often first included in a CLI, and then later added to graphical user interfaces (GUI).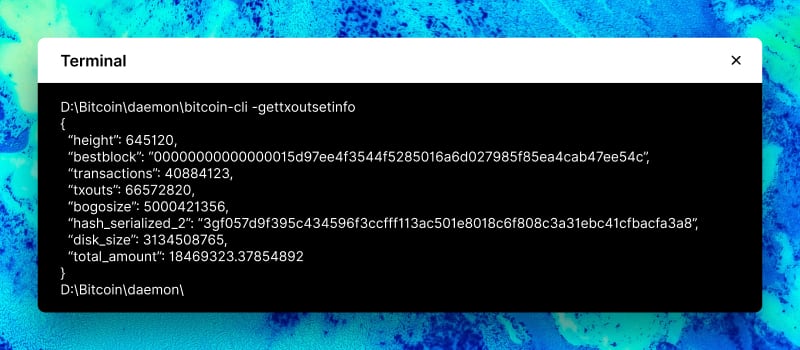 Block explorers #
Explorers often also provide insight into activity on the bitcoin network, like the number of daily transactions. While not essential, it can be helpful to understand this activity as it may affect design decisions. For example, there are typically fewer transactions on weekends. This results in lower fees, which is ideal for low-priority transactions.
Wallets #
Features can vary by application, but always include wallet setup, viewing balances and transactions, as well as sending and receiving bitcoin. The range of additional features wallets may support is broad, from security and privacy to transaction management, currency exchange, to accounting and interoperability to accessibility and localization. Which features to include should be based on the specific use cases and user needs of your product.
Some of these features come with highly complex technical challenges and can be executed in different ways. Reliance on third-party service is always a sensitive topic for bitcoin applications, as a high level of trust is required. This can also sometimes be an underlying reason why a wallet may or may not support specific features, or implement a feature in a specific manner.
Another reason is that standards are still evolving as some of the technology is still maturing. Even fundamental aspects like address formats and how keys are generated can be implemented in various, incompatible ways.
Payment processors #
Exchanges #
Nodes #
Mining #
---
Some bitcoin features and functionality are best handled by dedicated hardware.