Software categories
The unique history and architecture of bitcoin has resulted in several software categories, with each one serving a distinct purpose. Provided below is an overview of standard and specialized application categories.
Wallets #
Exchanges #
Explorers #
If the blockchain is a public database, explorers are simply windows into that database.
For bitcoin, block explorers let users view transaction data, latest blocks, block height, etc. They also provide insight into bigger picture activity on the bitcoin network, such as daily transaction numbers. For example, there are typically fewer transactions on weekends, resulting in lower fees, ideal for low-priority transactions.
As transactions in lightning payment channels are not recorded on the blockchain, there are also lightning network explorers. These let you see public information about the nodes and the network, such as channel count, capacity and status. Only participant nodes can look up specific transaction information in a channel.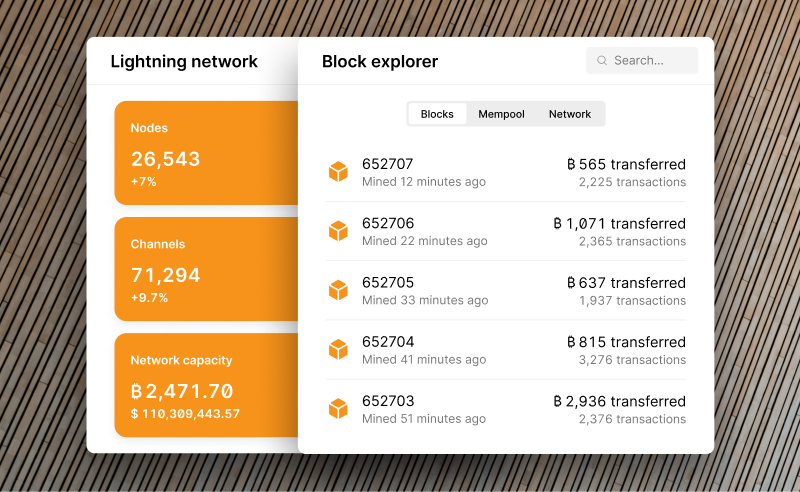 Payment processors #
Nodes #
Command-line interfaces (CLI) #
Primarily used by developers, CLIs offer feature-rich ways to interact with nodes and other bitcoin software. They can be thought of as general-purpose toolboxes, so they require certain technical knowledge and are not optimized for specific use cases. New features are often first included in a CLI and later added to graphical user interfaces (GUI).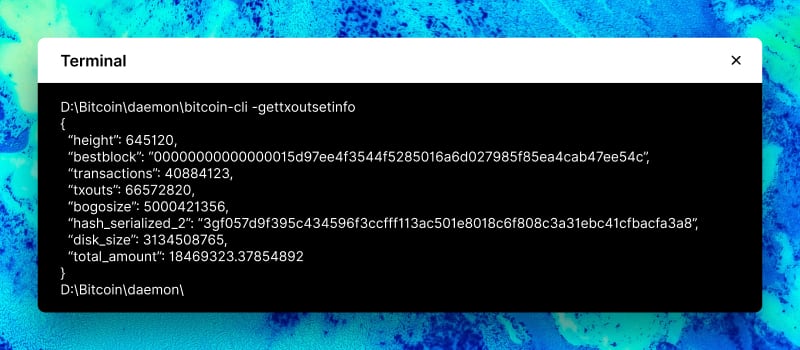 Mining software #
---
Some bitcoin features and functionality are best handled by dedicated hardware.